EMPLOYEE MONITORING SOLUTIONS
 Everything your team does on company time–and on company resources–matters.
Did you know that 64 percent of employees visit non-work related websites every day at work?
Did you know that for any workplace that offers internet access, 25% of the time your employees are not working ? That's 2 hours a day, every day.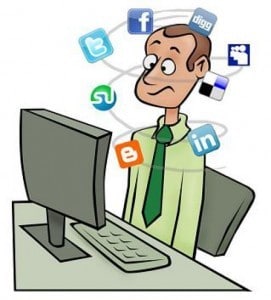 Did you know that an employer  loses $6,000 per year, per employee on office distractions?
Improve productivity with our employee monitoring solution
Monitor and record employees activities on remote computers
Present your screen to employees
Send messages to remote computers
Start and stop applications and processes on remote computers.
Administator all computers just from one location.
Lock employee's computers while they are waiting for further instructions or assignments.
Turn off, restart, remote computers with one click.
Prevent internet browsing on remote computers
Employees Really Do Waste Time At Work
Social Media Distractions Are Costing Businesses Major Money