MANAGED IT SERVICES
Focus on your Business and let us focus on Technology
Transfer the day-to-day management of your technology to us. We take responsibility for the architecture, ongoing maintenance and security monitoring of the entire infrastructure, providing you with more reliable performance and  predictable expenses.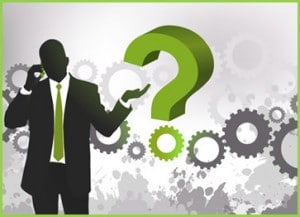 The benefits of Exodus Managed Support Services include:
Cost Reduction:

Eliminate the costs associated with hiring an IT expert, such as salaries, management oversight, training, health insurance, employment taxes, retirement plans etc.

Increase Company Focus :

It is neither practical, nor possible to be a jack of all trades. Exodus lets you focus on your core competencies while we focus on ours(i.e Technology).

Latest technology utilization:

The IT landscape is a constantly changing environment and technology is transforming at a rapid rate. How do you find out if there is a new product, software upgrade or application that may be able to benefit your current operations. Tap into our advanced IT intelligence and training that our administrators have received on latest technological developments and solutions that will improve your operation efficiency.

Issue Avoidance:

We will focus on issue avoidance by proactively monitoring your systems. Problems can be identified and rectified before they affect your business, virtually minimizing downtime and making sure that your IT services are always available when you need them.

Access to Additional Services and Solutions:

Are you worried about your business continuity? Need a disaster recovery plan? Want to support an increasingly mobile workforce? Need to reduce your print and telecommunication costs? Need an Information Security Policy or new telephone system? We have extensive knowledge and experience in a wide cross-section of IT specialisms and will already understand the needs of your business. We will be able to provide you with a range of additionally services and specialist advice.

Higher Return On Investment:

Instead of just the knowledge of one IT person(or two), you benefit from the collective experience of a team of IT professionals.